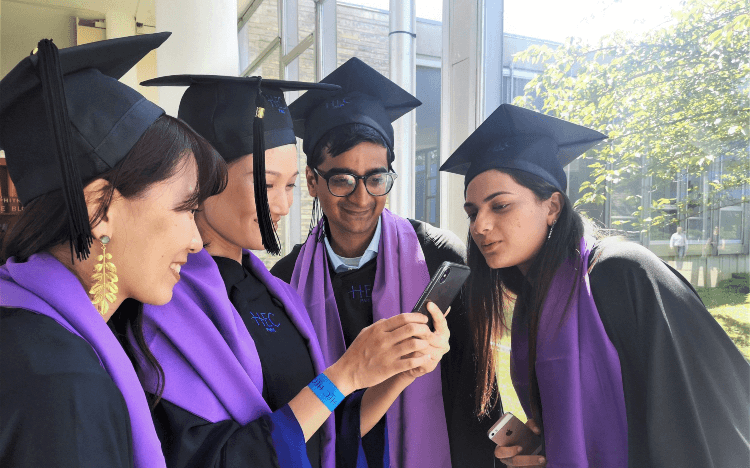 Top Paying Emerging Careers in Management for MBA Graduates
The Master of Business Administration (MBA) degree is a highly sought-after degree for individuals seeking careers in the business and management field. MBA graduates are prepared with the skills and knowledge to succeed in a variety of fields, and many of the emerging careers in management are open to individuals with an MBA degree.
Top 5 MBA Graduate's Job Opportunities in 2023
Here are some of the top-paying emerging careers in the management field for MBA degree holders:
1. Business Development Director
A Business Development Director is responsible for identifying new business opportunities, developing strategies to capitalize on those opportunities, and leading teams to execute those strategies. According to Glassdoor, the average salary for a Business Development Director is around $136,000 per year.
2. Chief Information Officer
As businesses become more reliant on technology, the role of the Chief Information Officer (CIO) has become increasingly important. A CIO is responsible for developing and implementing technology strategies that align with the company's goals and objectives. They also oversee the management of the company's technology infrastructure and ensure the security and privacy of data. According to Payscale, the average salary for a CIO is around $157,000 per year.
3. Product Manager
A Product Manager is responsible for developing and executing product strategies, overseeing the development of new products, and analyzing market trends to identify opportunities for growth. According to Glassdoor, the average salary for a Product Manager is around $113,000 per year.
4. Management Consultant
A Management Consultant works with businesses to identify opportunities for improvement, develop strategies to achieve those improvements and help implement those strategies. They provide valuable insights into business operations, finance, and management. According to Payscale, the average salary for a Management Consultant is around $88,000 per year.
5. Investment Banker
An Investment Banker is responsible for advising businesses and governments on financial matters, such as mergers and acquisitions, stock offerings, and debt financing. They are often employed by investment banks and other financial institutions. According to Glassdoor, the average salary for an Investment Banker is around $111,000 per year.
In conclusion, these are just a few of the top-paying emerging careers in the management field for MBA degree holders. As you consider your career options, it's important to research and stays up to date with the latest trends and developments to make the most of your education and experience. With the right skills and knowledge, you can position yourself for a rewarding and successful career in this exciting and dynamic field.
Learn a Fully Accredited MBA Degree at LACC
Earn a fully Accredited MBA degree from America's Top Ranking Madonna University at the Most Affordable fees in the UAE.
The LACC provides opportunities to students to earn fully accredited world-class BS (Hons) & MBA degrees(via online mode of learning) with several specializations from Madonna University, Michigan, USA. The academic programs offered by Madonna University are taught online by Madonna University Professors.
Madonna University, Michigan, USA, is one of the Best American universities as per the US News and World Report 2022 edn(p.169). LACC is a modern college of higher learning distinguished for its quality and continuous efforts to maintain a spirit of excellence in learning. It aims to reduce the dearth of qualified managers with original will and skills. It will provide innovative management techniques and tools that will be capable of solving the intricate problems of the local and global industries. LACC is located in the heart of Fujairah City, at the Free Zone building. Our lecture rooms are very well equipped with modern teaching facilities and visual aids. We have a superb library and a learning resources center. We have information and communication technology with access to the Internet and teleconferencing. The learning environment in our classrooms is truly international.
Under Graduate & Graduate Online Courses (Click Here!)
For Admissions Contact Us (Click Here!)