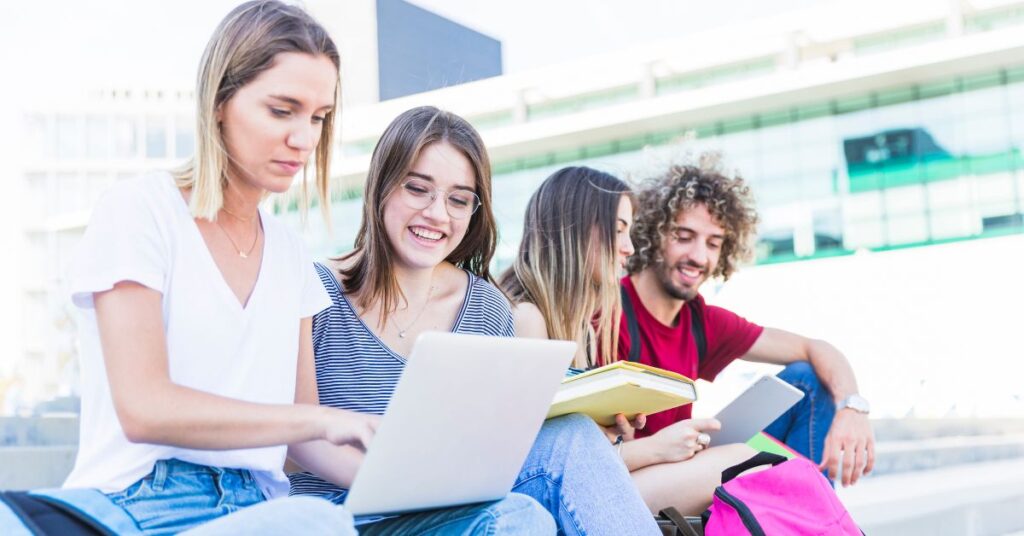 Navigating the Transition from Grade 12 to University Life in Dubai
Graduating from Grade 12 is an exciting milestone in every student's life. It marks the end of one chapter and the beginning of another – university life. For students in Dubai, this transition brings unique opportunities and challenges. With proper guidance and preparation, you can make a smooth shift into this new phase.
In this article, we will explore some valuable tips to help you navigate the transition from Grade 12 to university life in Dubai.
1. Research and Choose the Right University
Dubai offers a diverse range of universities and programs. Take the time to research different institutions, their curriculum, reputation, campus facilities, and location. Consider your academic goals, career aspirations, and personal preferences to make an informed decision. When it comes to choosing the right university, London American City College (LACC) stands out as an excellent option.
2. Attend Orientation Programs
Most universities in Dubai organize orientation programs for incoming students. These programs provide valuable information about campus facilities, academic resources, student organizations, and support services. Participating in orientation will help you familiarize yourself with the university environment and connect with fellow students. LACC, with its commitment to providing quality education and a vibrant learning environment, offers a range of programs designed to meet the diverse needs and aspirations of students.
3. Manage Your Time Effectively
University life comes with increased freedom and responsibilities. Develop strong time management skills to balance academic commitments, extracurricular activities, and personal life. Create a study schedule, set realistic goals, and prioritize your tasks to stay organized and avoid procrastination.
4. Seek Academic Support
Universities in Dubai offer various academic support services such as tutoring, writing centers, and study groups. Take advantage of these resources to enhance your learning experience. If you face challenges in any subject, don't hesitate to reach out to professors or teaching assistants for clarification and guidance.
5. Get Involved in Campus Life
Participating in student clubs, sports teams, and cultural activities is an excellent way to make friends, explore new interests, and develop valuable skills. Engage in the vibrant campus life that Dubai universities offer, and seize opportunities for personal and professional growth.
6. Embrace Cultural Diversity
Dubai is known for its multicultural environment, with students from diverse backgrounds studying together. Embrace this diversity and engage in intercultural experiences. Interact with students from different nationalities, participate in cultural events, and broaden your horizons.
7. Seek Career Guidance
Start thinking about your future career early on. Attend career fairs, workshops, and networking events offered by the university's career services. Seek guidance from career counselors who can assist you in exploring career paths, writing resumes, and preparing for interviews. London American City College, boasts experienced faculty members who are experts in their respective fields, ensuring that you receive top-notch instruction and guidance.
8. Take Care of Your Well-being
University life can be demanding, both academically and socially. Prioritize your mental and physical well-being. Maintain a healthy lifestyle, get enough sleep, exercise regularly, and seek support if you experience stress or anxiety. Most universities in Dubai have counseling services available to students. LACC's state-of-the-art facilities, modern classrooms, and cutting-edge resources create an optimal learning environment for students.
9. Stay Connected with Family and Friends
Moving away from home can be challenging, but technology allows us to stay connected with our loved ones. Regularly communicate with your family and friends, share your experiences, and seek their support when needed. Building a support system will help you navigate any homesickness or adjustment difficulties.
10. Embrace the Journey
Remember that the transition to university life is a transformative journey filled with growth and self-discovery. Embrace new experiences, step out of your comfort zone, and make the most of this exciting chapter in your life.
As you embark on your university journey in Dubai, keep in mind that challenges may arise, but with determination, resilience, and a positive mindset, you can overcome them. Enjoy the opportunities that come your way, build meaningful connections, and strive for both academic and personal success. Your university years will shape you into a well-rounded individual ready to make a positive impact on the world. Choosing LACC as your university means embarking on a transformative educational journey that equips you with the knowledge and skills needed to excel in today's competitive world.